<! Inline frame with the vertical menu !>
<! Cell that contains main text !>
<! Table that creates margin for main text !>

2005.Jan.10
EDWARD PARTS WAYS WITH PEAVEY



Eddie Van Halen and Peavey have confirmed that the endorsement relationship between them has ended. Peavey announced it has parted with Edward Van Halen after 13 years working together.
The amplifier 5150 series will be named 6505 now that the company celebrates its 40th anniversary (from 1965 to 2005). The Peavey Wolfgang guitar that was initially supposed to be renamed as the Carina will now be called HP Special, after Hartley Peavey's initials.
Here's the transcript of Peavey's press release:
"
Peavey Int'l. Headquarters

Peavey announces it has parted with Edward Van Halen after a 13-year partnership. Peavey collaborated with the guitarist on his signature-model Peavey Wolfgang® Series electric guitars and Peavey 5150® Series amplifiers.

According to the company, Van Halen retains the rights to the names 5150 and Wolfgang, as well as certain design elements of the Wolfgang guitar, but the 5150's circuitry and tone will remain in the Peavey family as the 6505™ amplifier.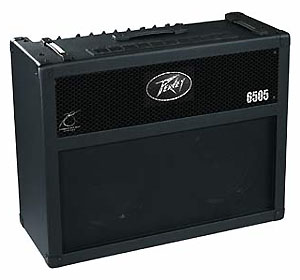 Peavey will launch the new 6505—named in celebration of Peavey's first forty years, 1965 to 2005—at the Winter NAMM (International Music Products Association) Expo, Jan. 20-24, 2005, in Anaheim, Calif.

Peavey will also debut its HP™ Special guitars to replace the Wolfgang. HP Special Series guitars highlight many of the Peavey innovations used in the Wolfgang and other Peavey guitars, including computer-shaped necks that ensure all HP Special guitars exhibit a consistent, comfortable neck radius and superior playability.

The hugely successful 5150 Series guitar amplifiers and Wolfgang electric guitars, which launched in 1991 and 1995, respectively, have become staples of modern rock music. Endorsers ranging from Ted Nugent, 3 Doors Down and Default to underground metal heroes Atreyu, Darkest Hour and God Forbid, and even power-punkers such as Visqueen, have lauded the contributions these Peavey products have made to rock 'n' roll.

"I'm very proud of the work we accomplished with Edward," says Peavey founder and CEO Hartley Peavey. "The 5150 Series has earned its place as a rock guitar standard, and the Wolfgang is a staple in the pantheon of rock instrumentation. They're both well respected pieces, and I'm glad we could bring those to life.

"As we enter our fortieth year of building innovative instruments, amplifiers and sound equipment, we're more focused on the future than ever," he remarks. "We've pioneered a lot of 'firsts' in this industry, including making guitars using computer-controlled machines, and even with more than 130 patents behind us, there's plenty of fertile ground ahead of us. It's an exciting time for Peavey.

"

<! End of cell that contains main text !>